SEPIE has definitively awarded the KA103 project to IES Jaroso, with nine mobilities for students and two for teachers.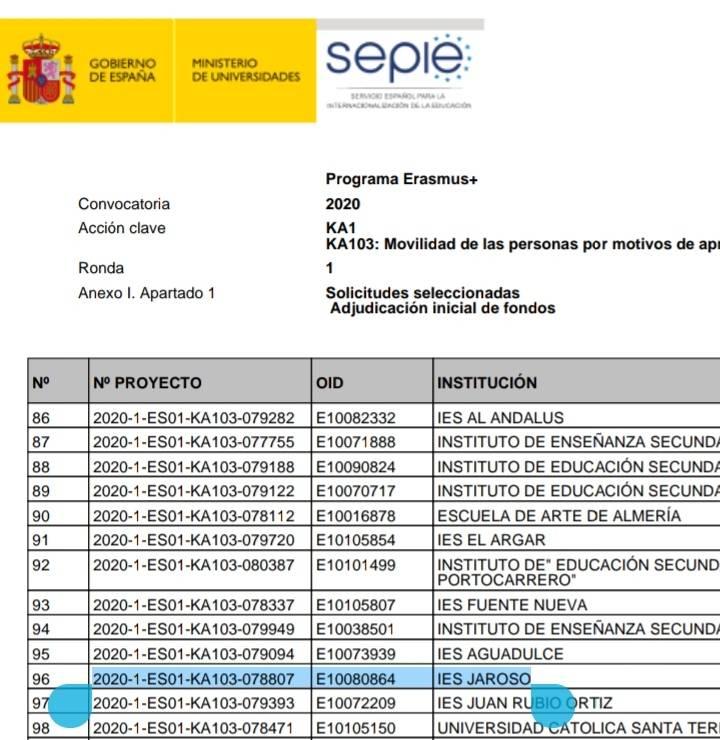 The training cycles at IES Jaroso are in luck, our Erasmus+ project to train, learn and live an international experience is now a reality.
9 mobilities for our vocational training cycles: Web Applications Design, and Guide, Information and Tourist Assistance. In total 27 months to distribute.
We could not be happier.